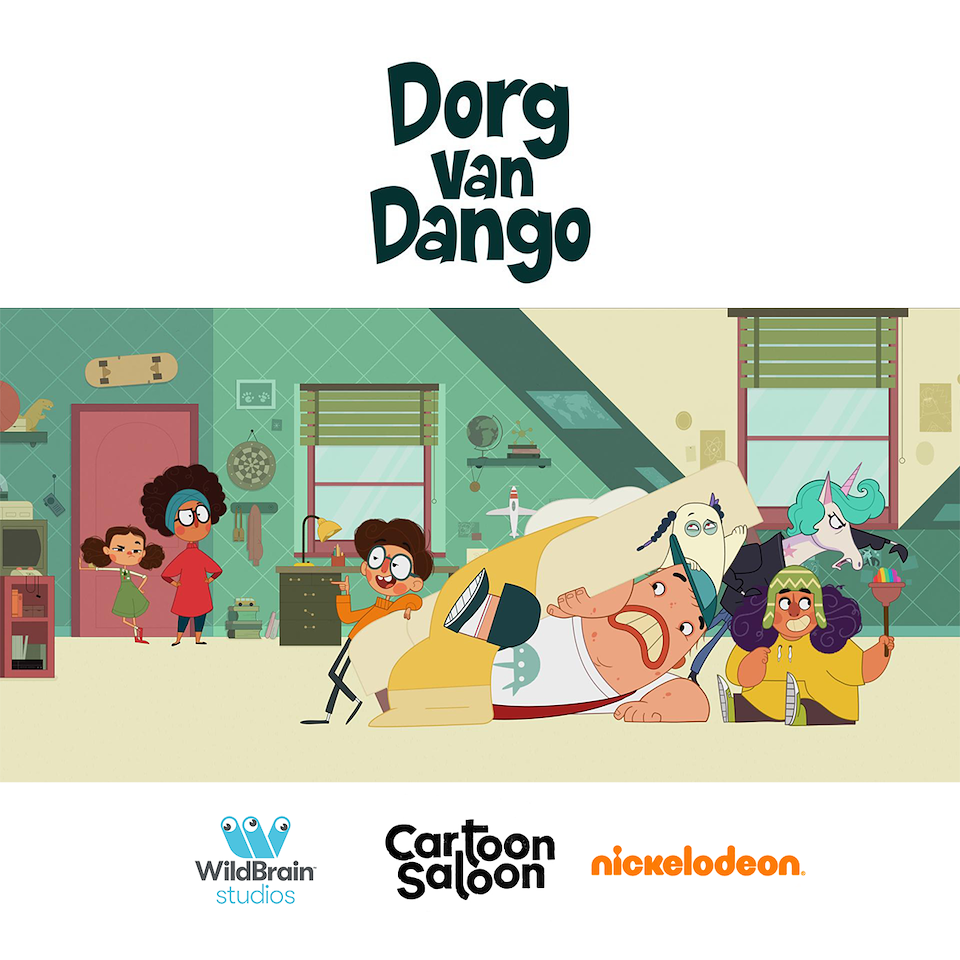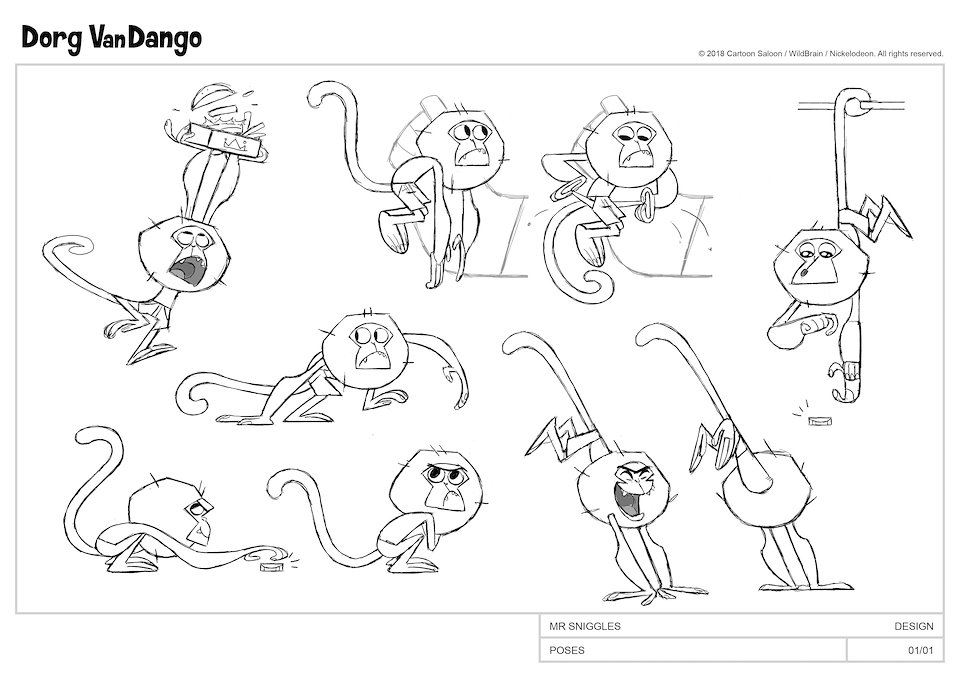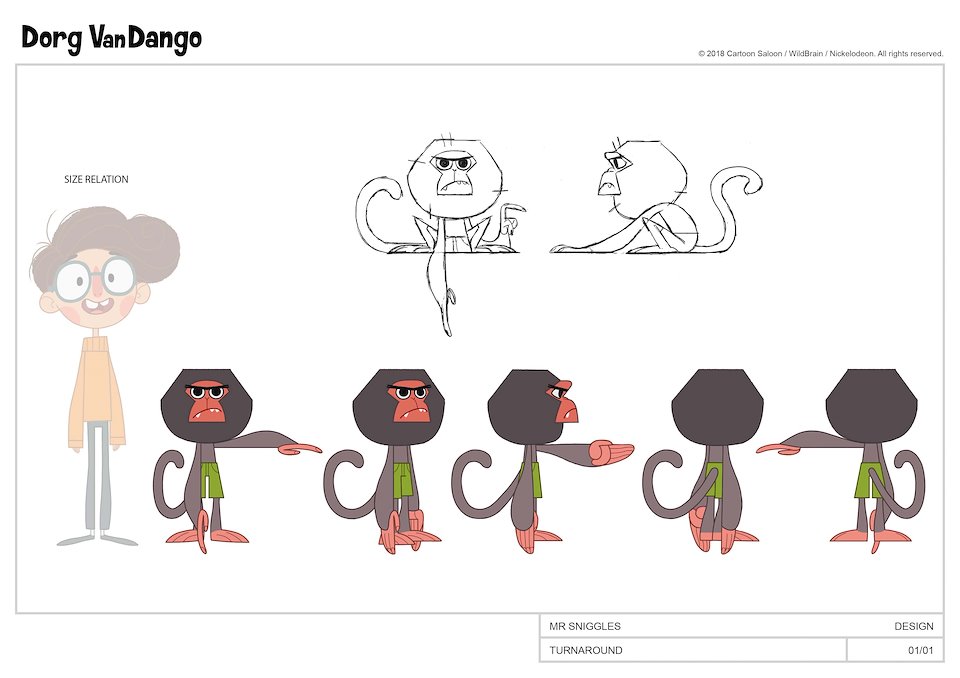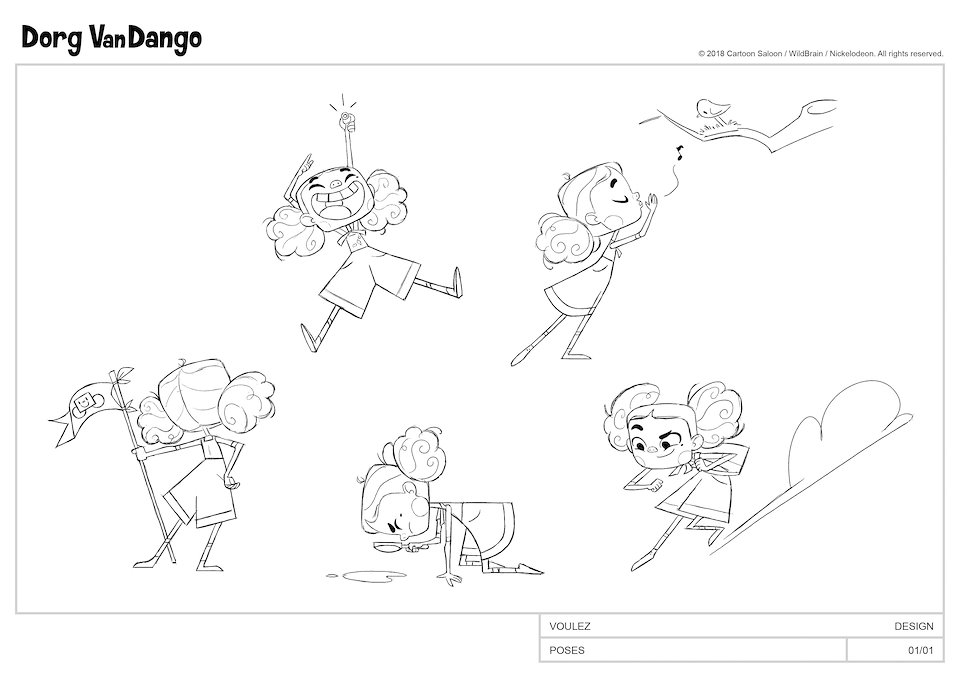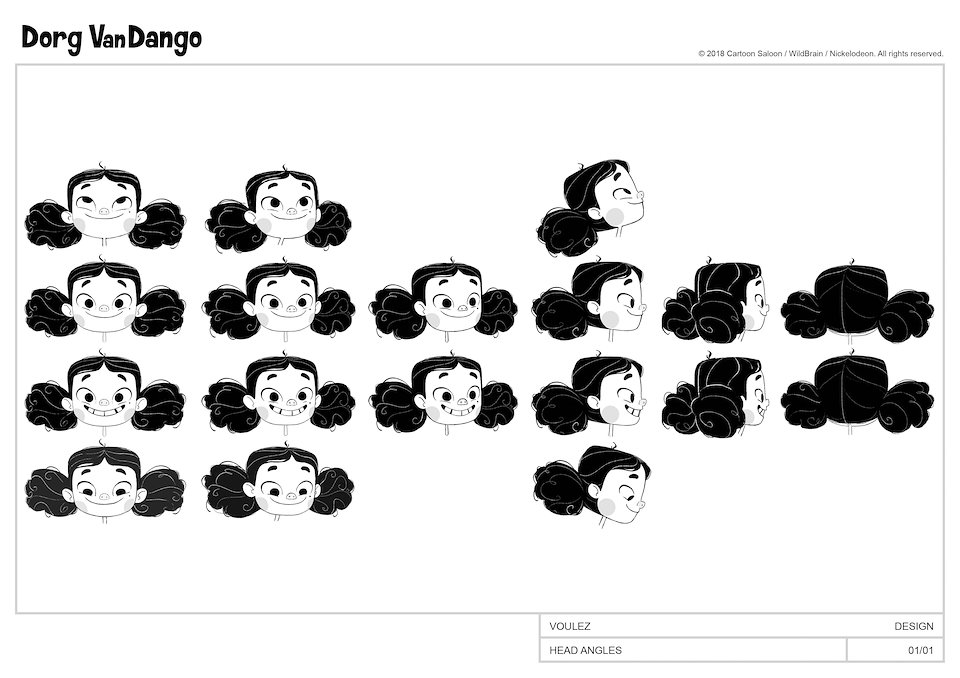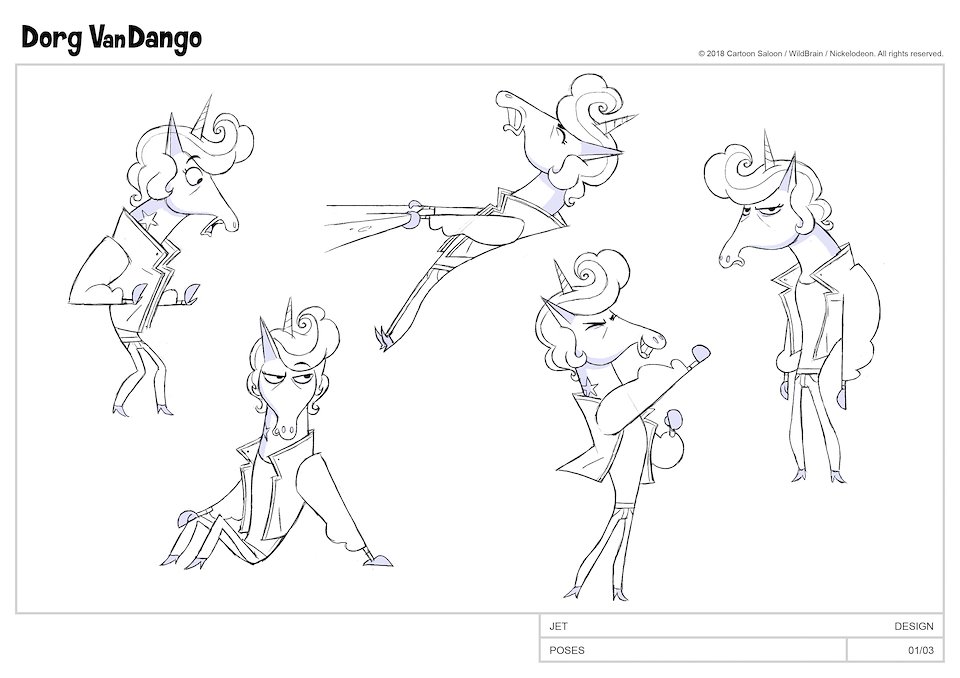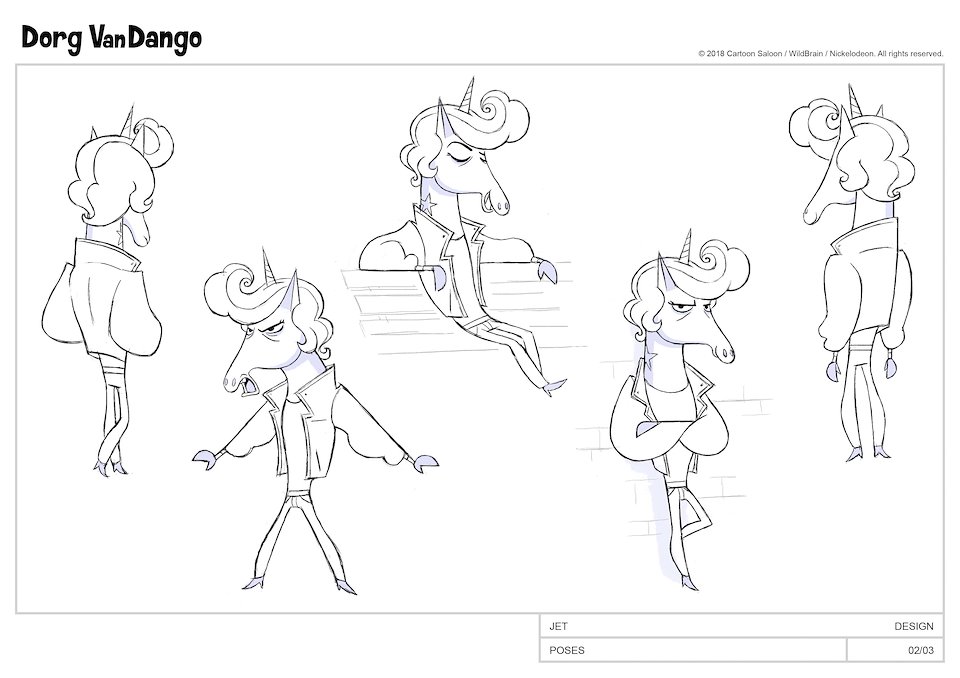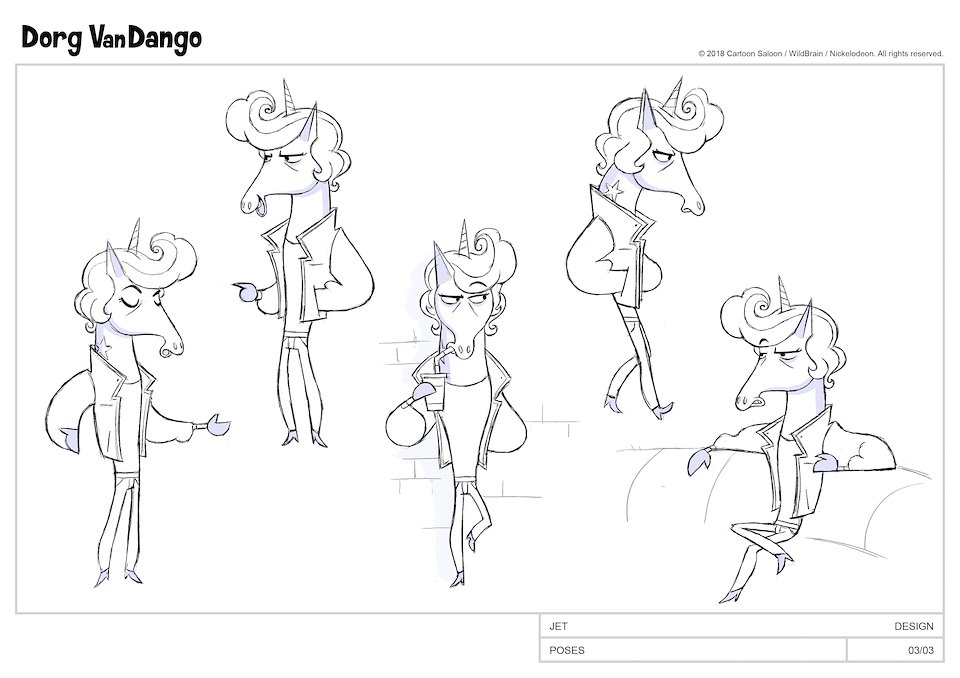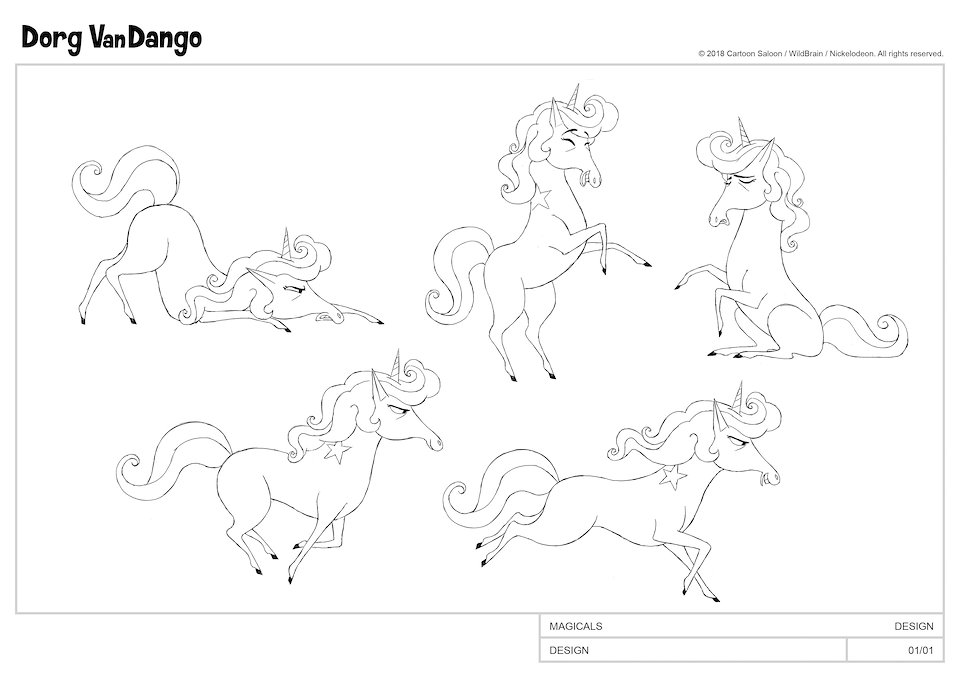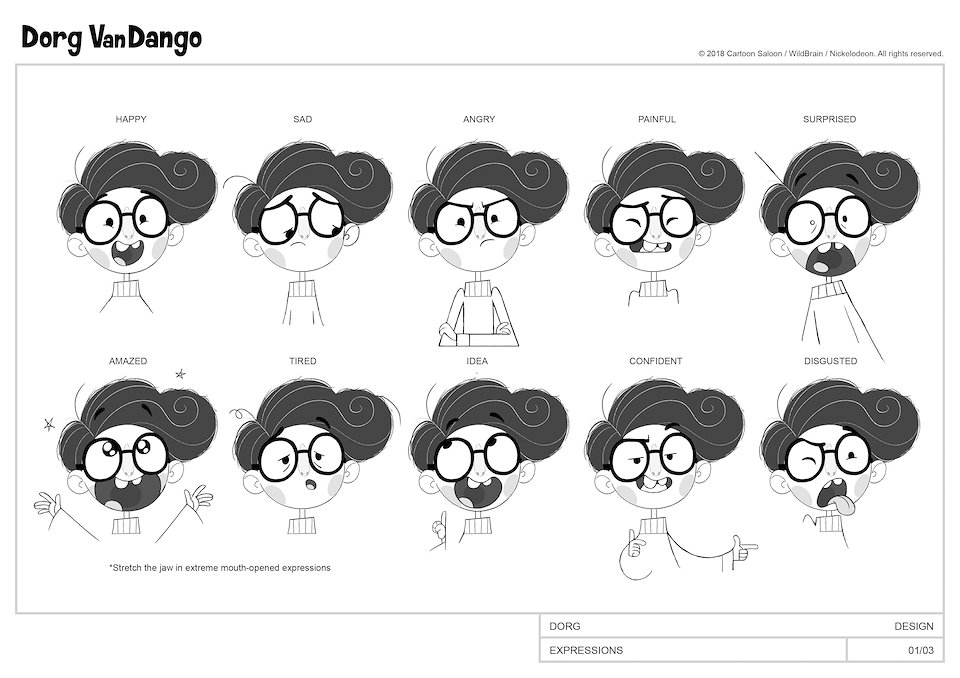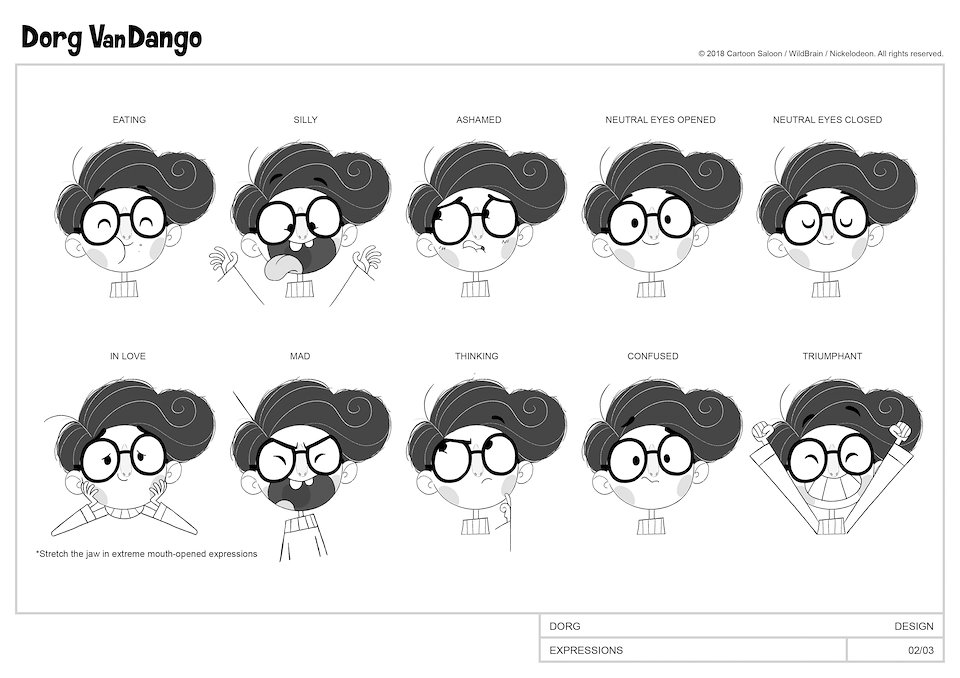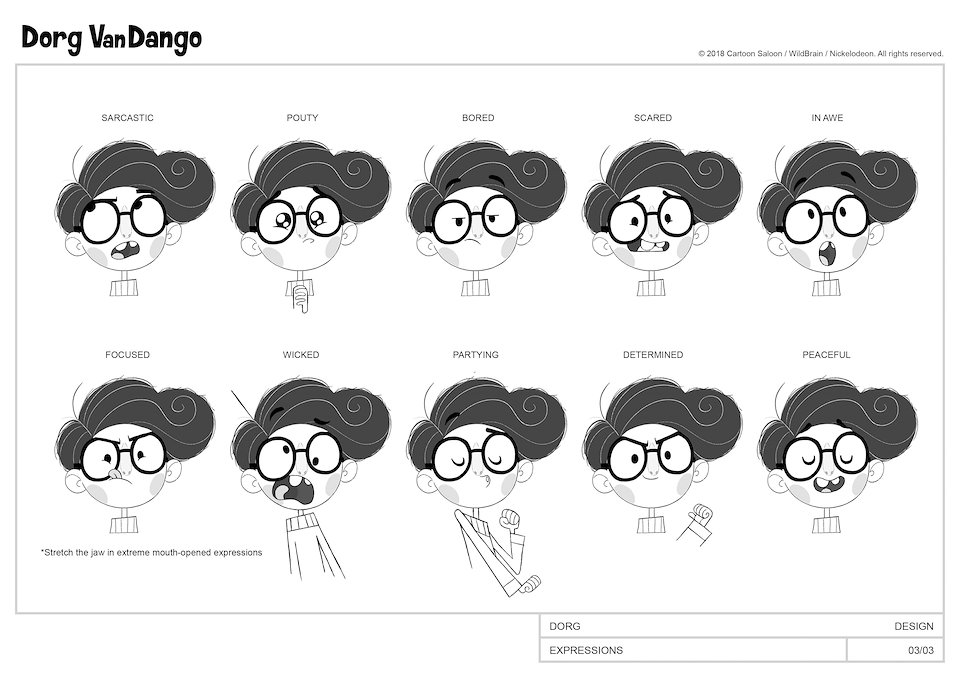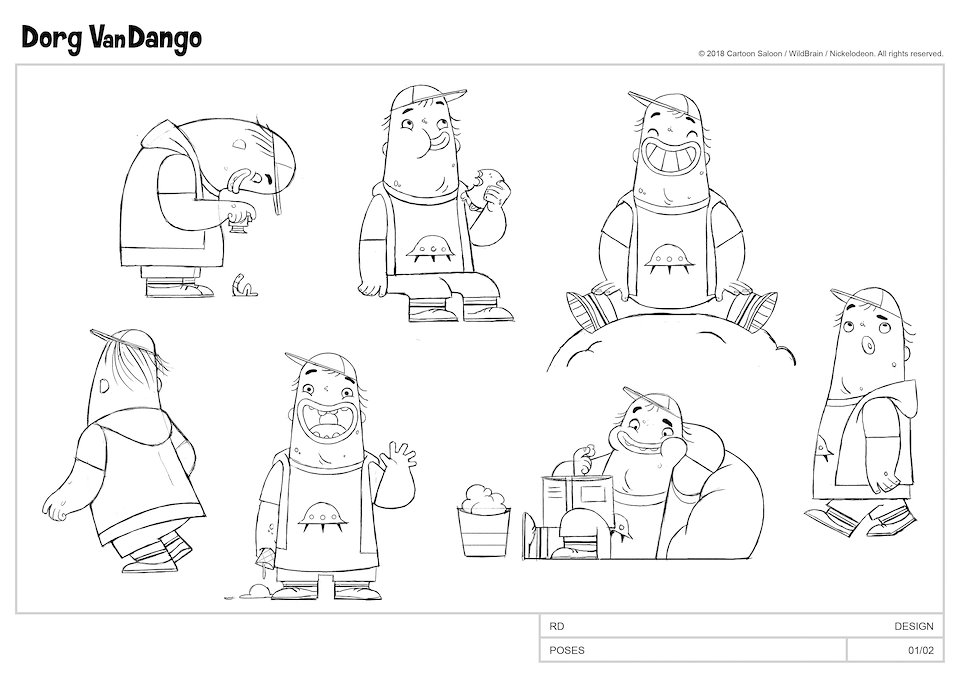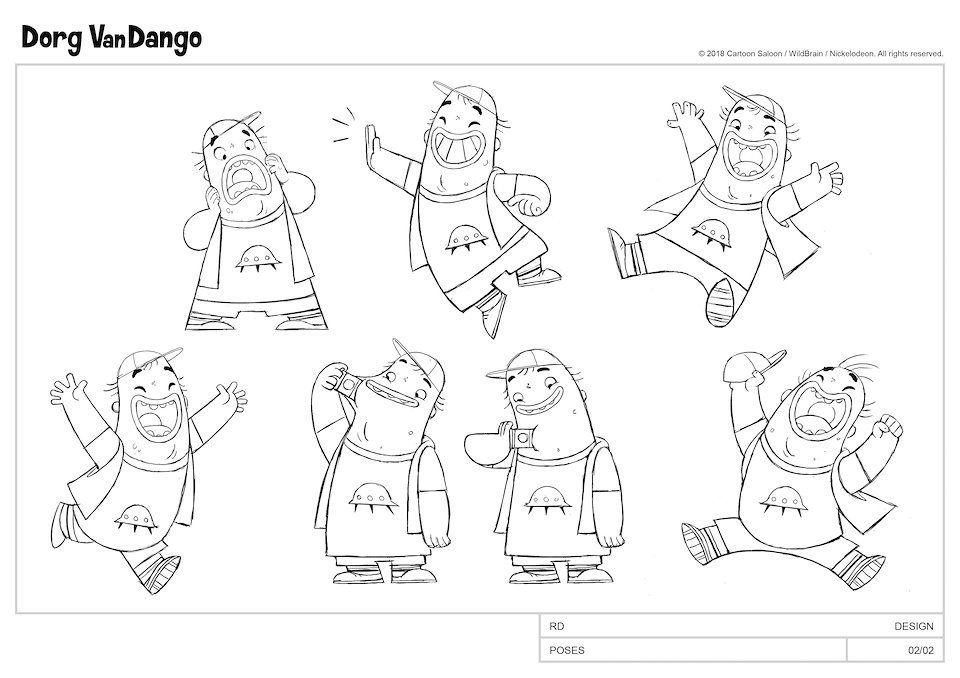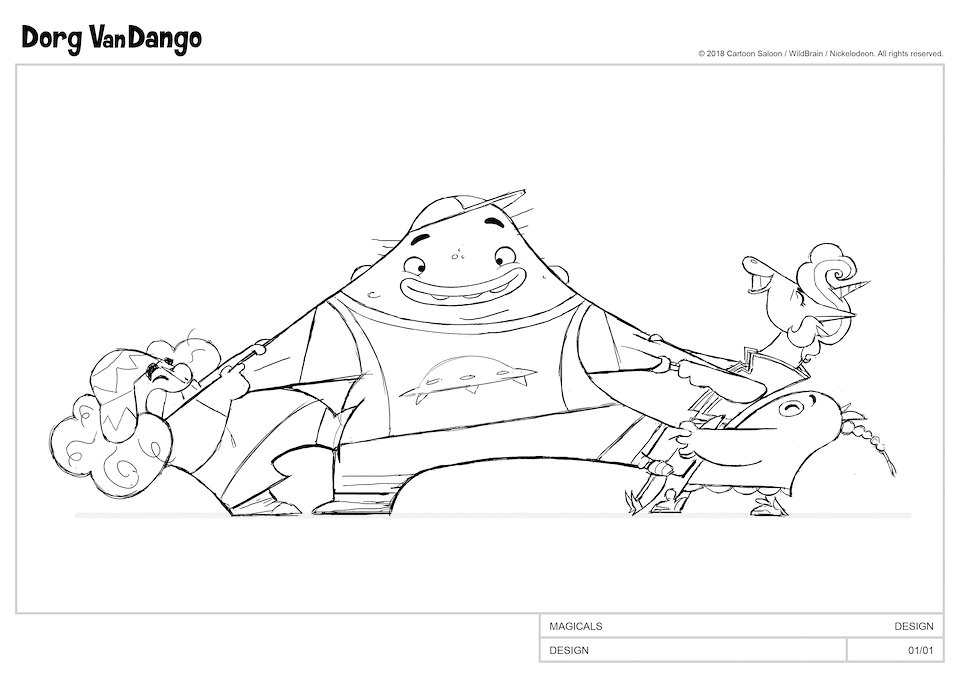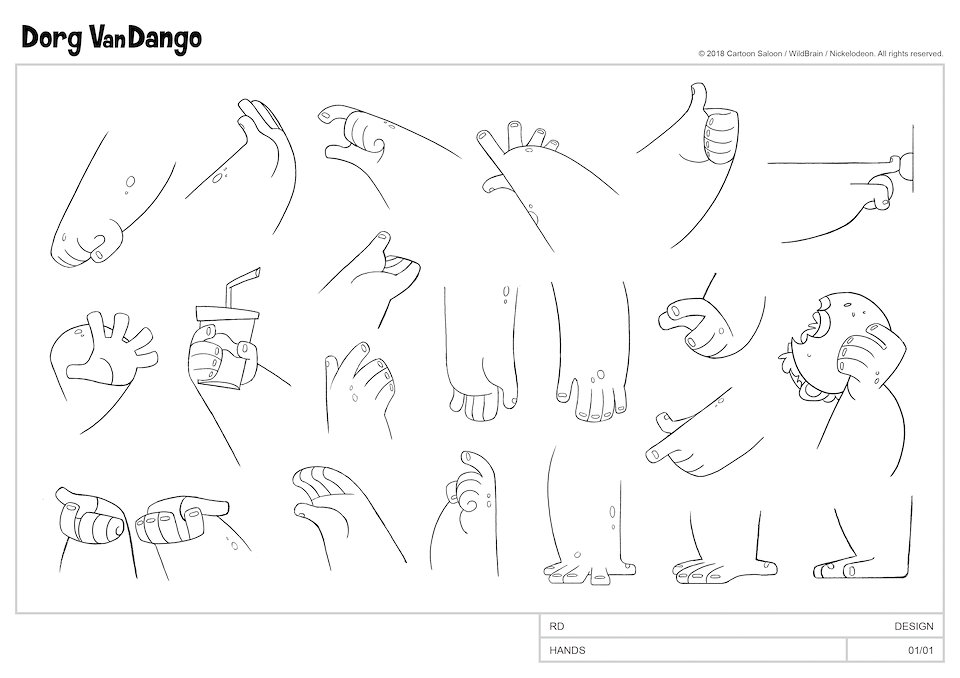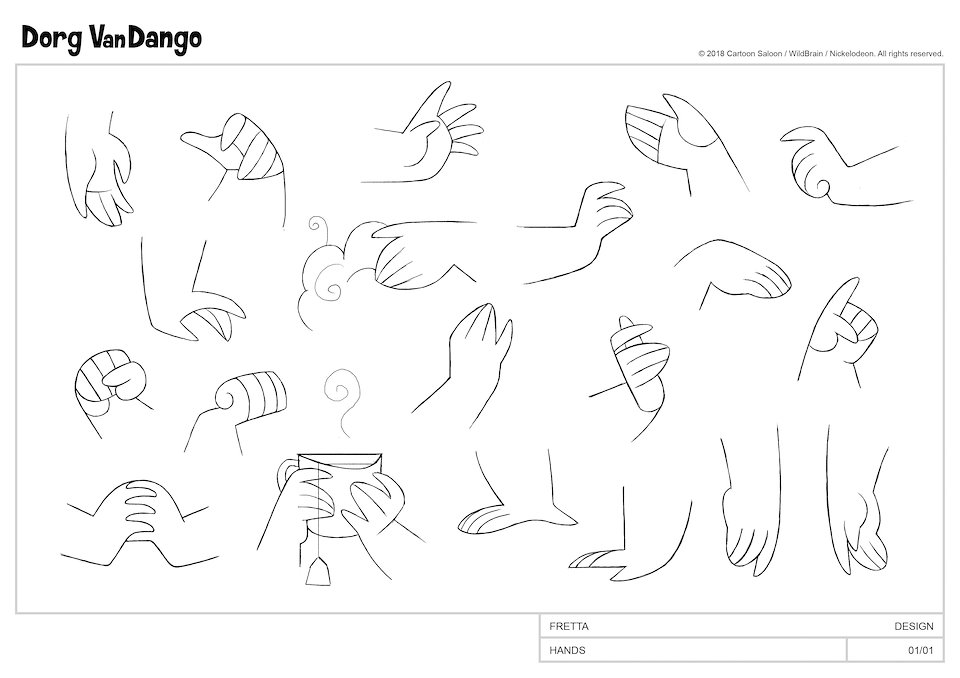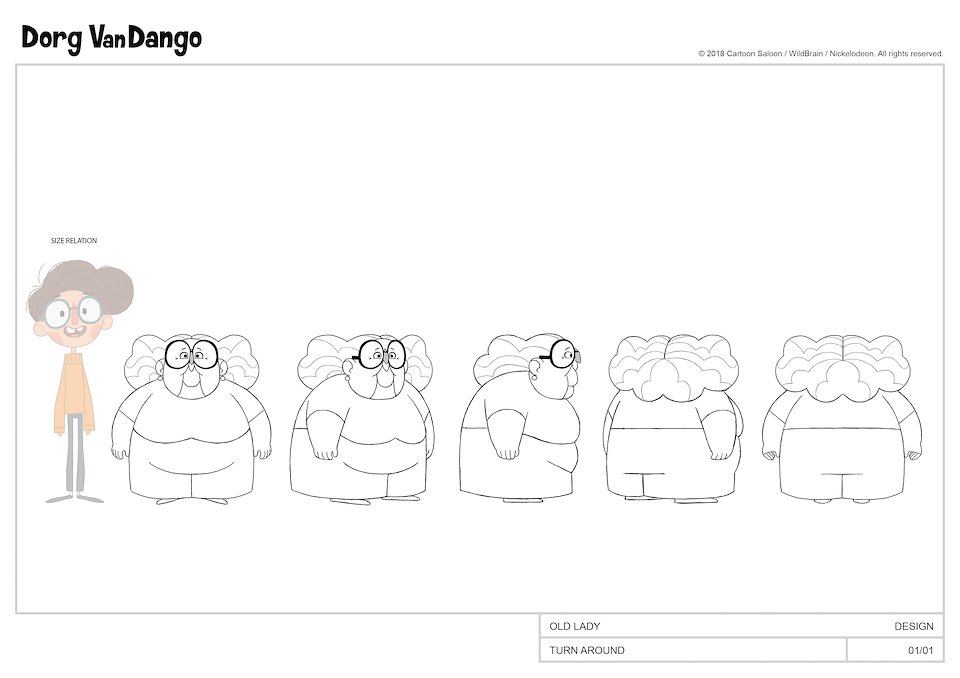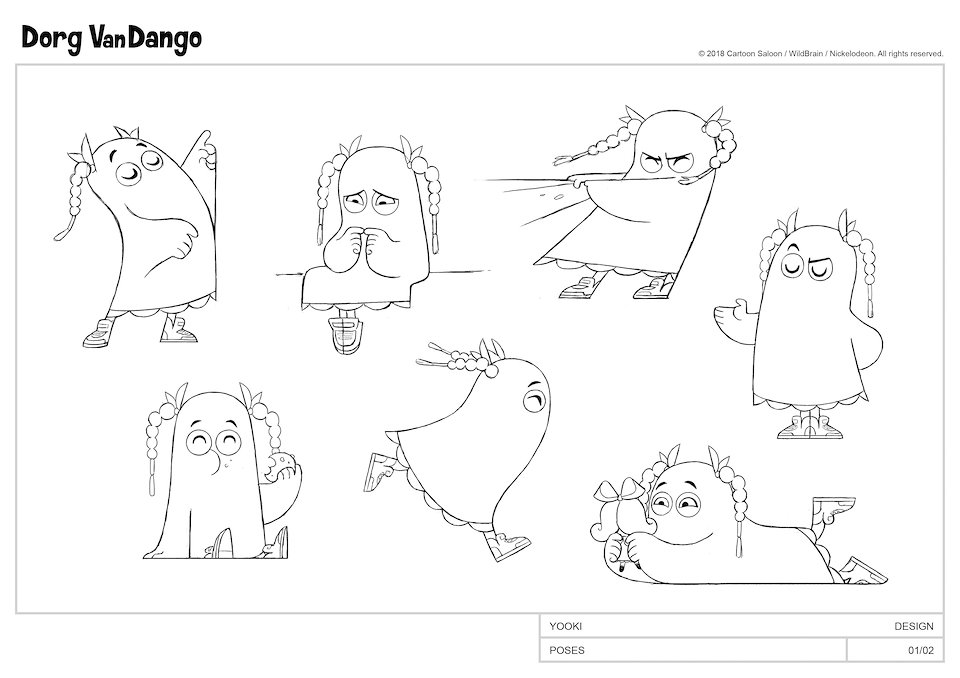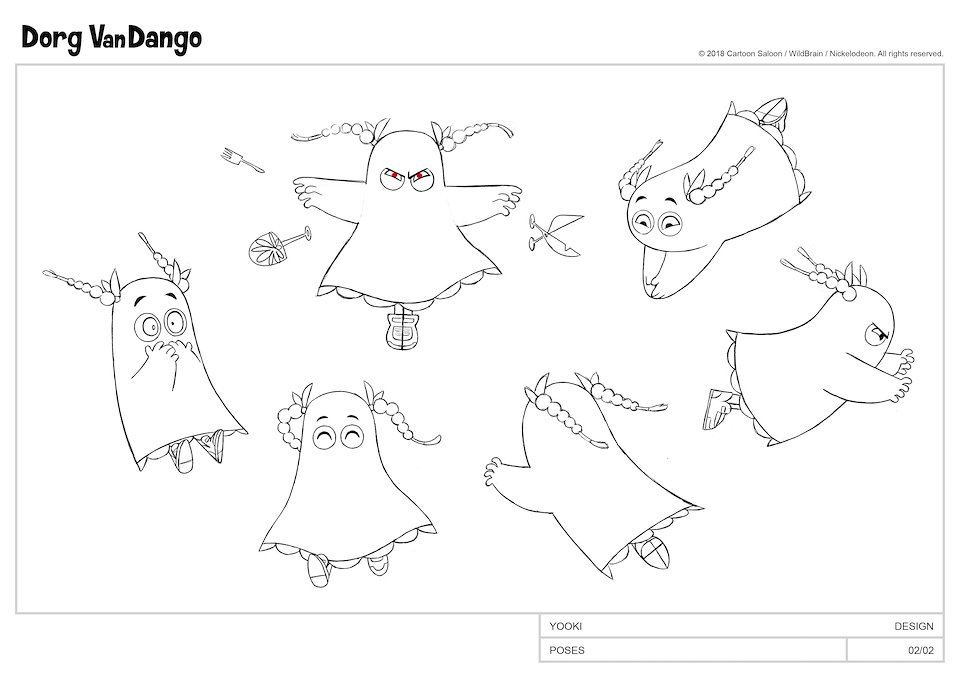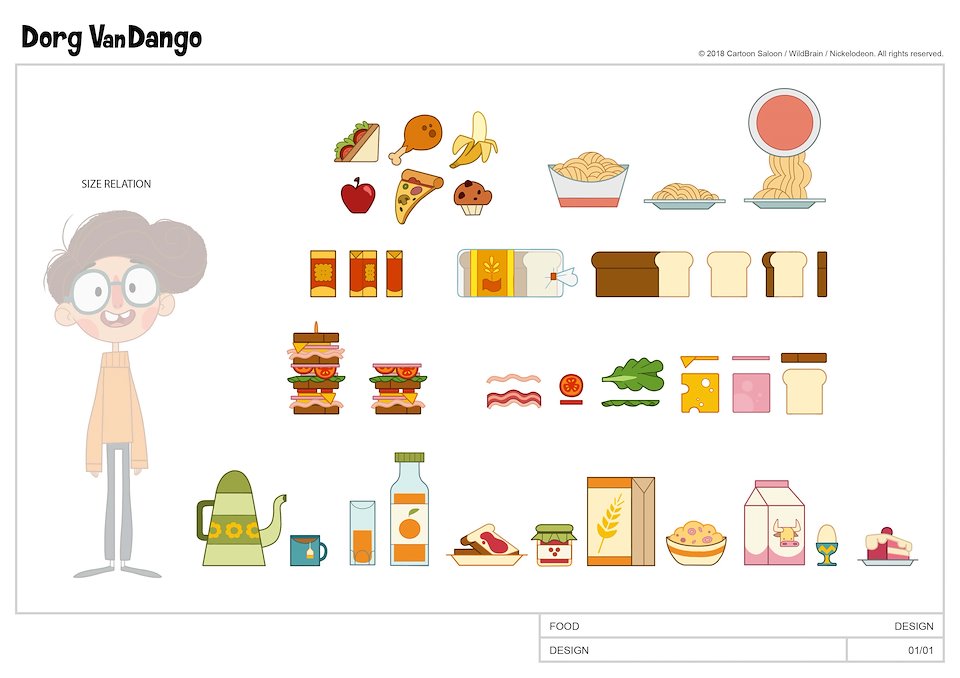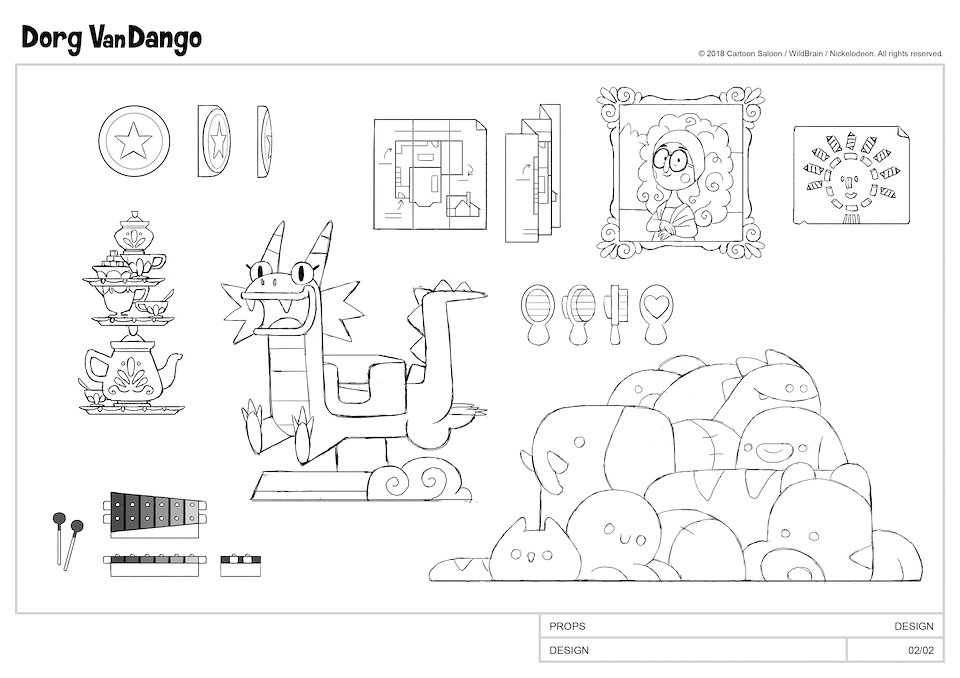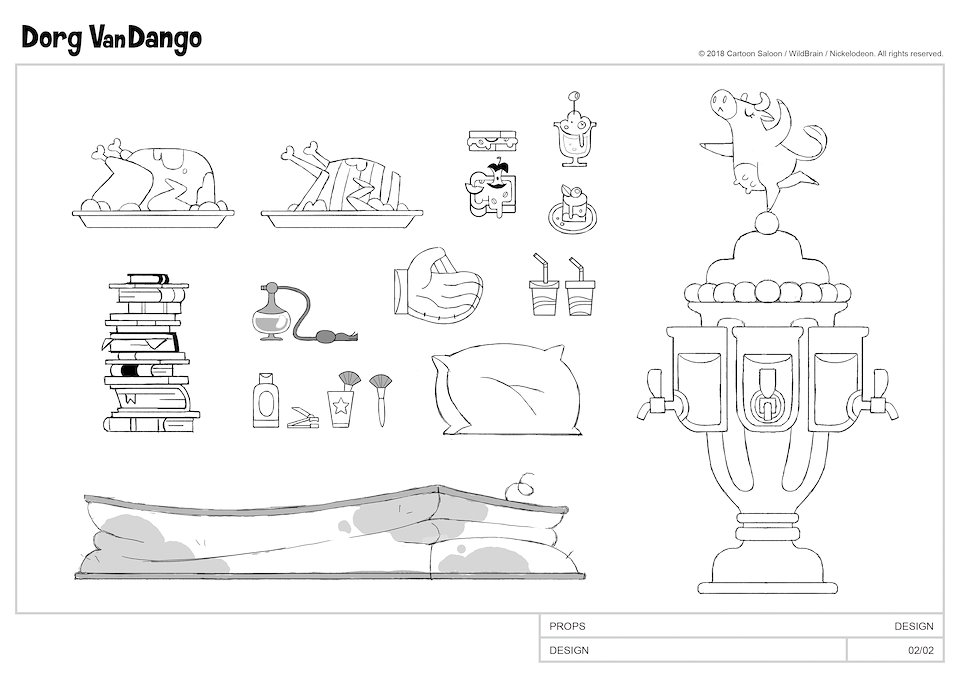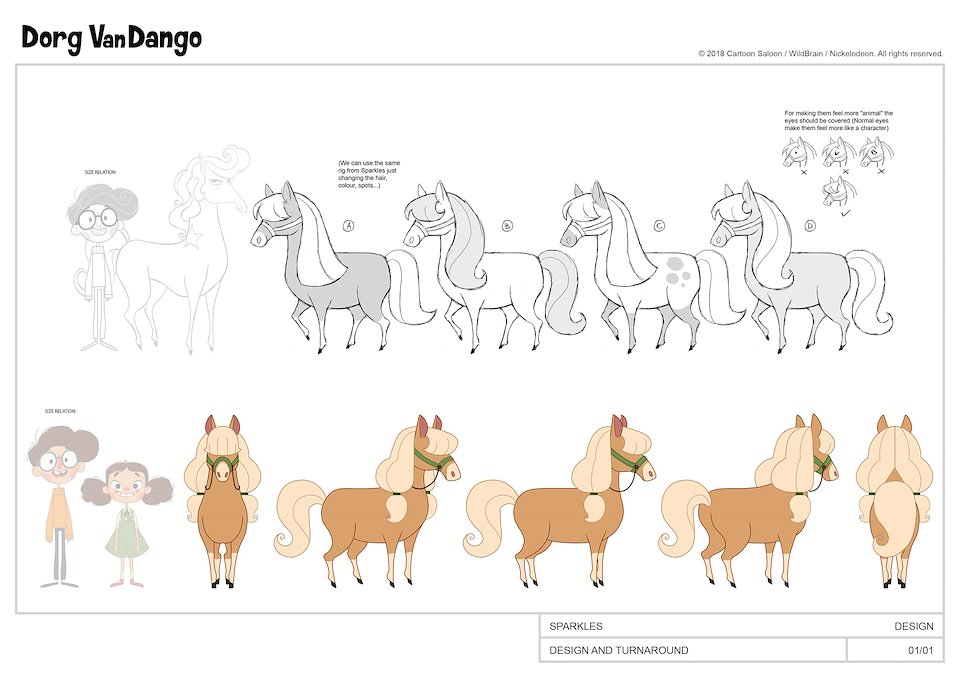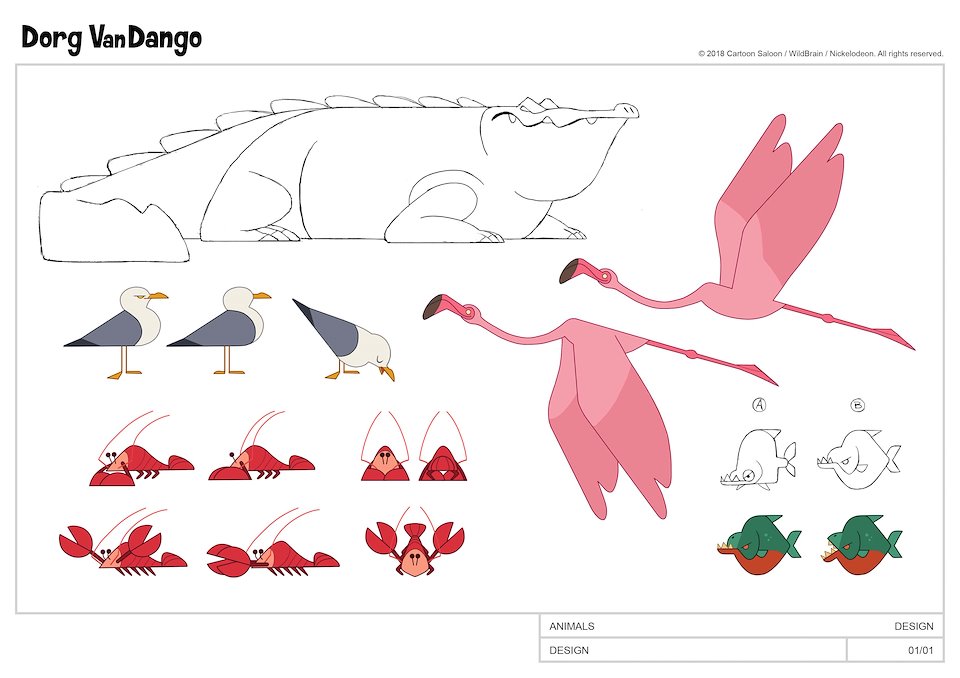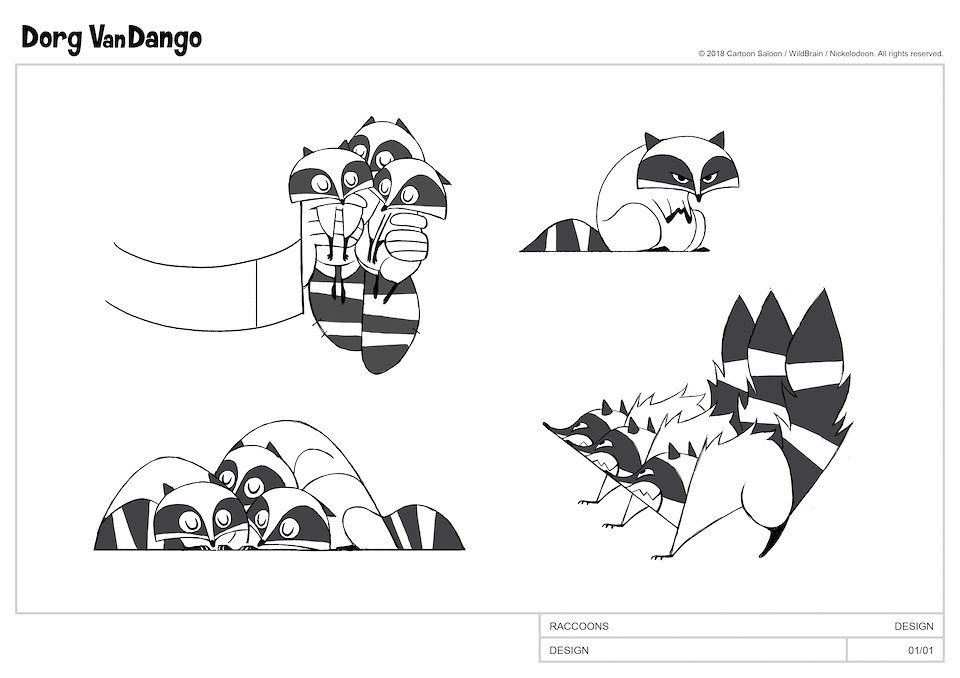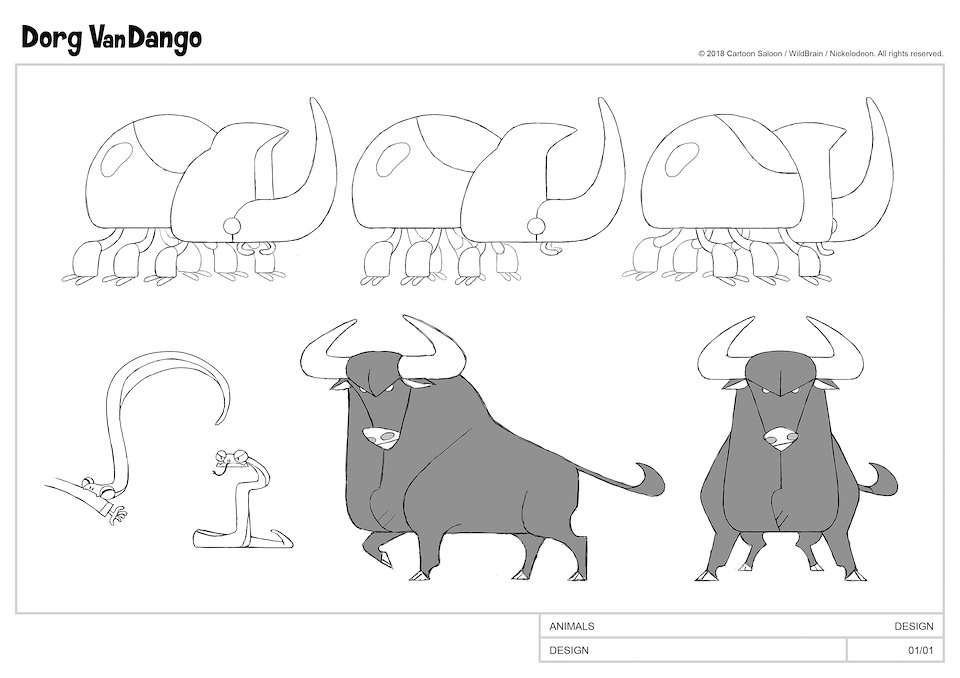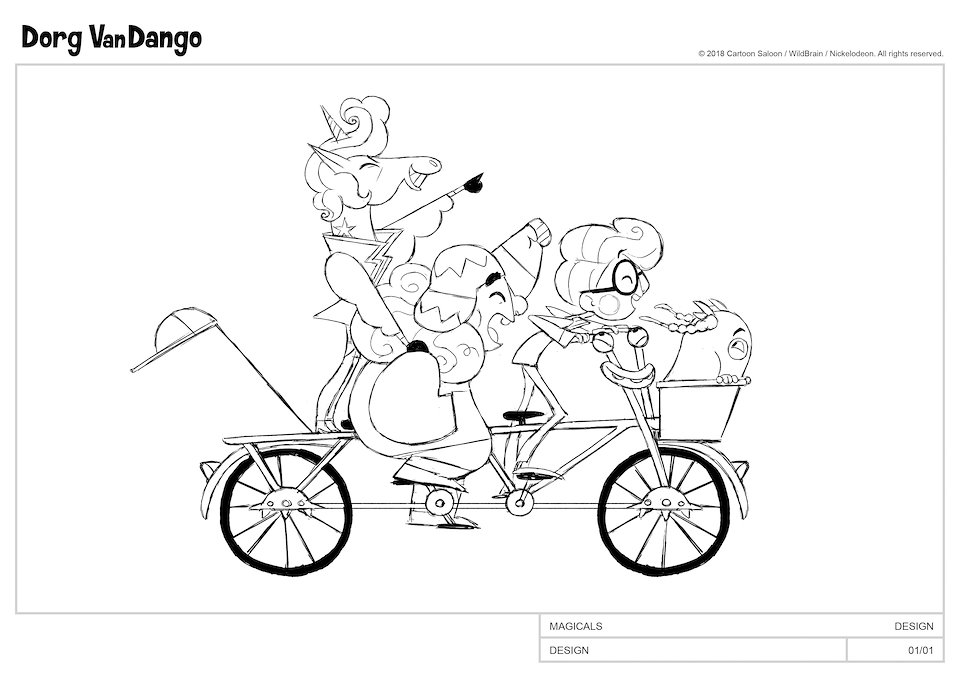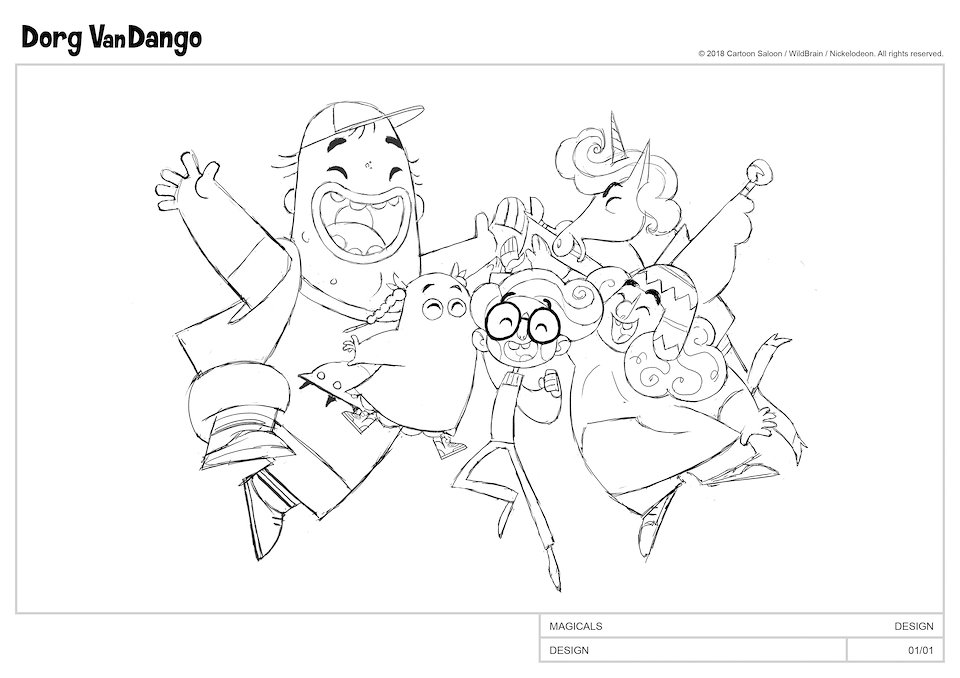 Dorg Van Dango
Dorg Van Dango is a Canada-Ireland co-produced 2D animated series from Cartoon Saloon and WildBrain Studios based on an original idea by Fabian Erlinghäuser (Song of the Sea, Moone Boy) and Nora Twomey (The Breadwinner, The Secret of Kells).
The show follows the adventures of Dorg, an ordinary kid, living in the very normal town of Normill. That is, until he meets The Magicals: Jet Lazor, the super-cool unicorn; Patronella, an ancient witch; RD, a curious alien; and Yooki, an eerie ghost. They are all escapees from Area 52 and are in desperate need of help and refuge. To have them blend in with the citizens of Normill, Dorg disguises them as teenagers and hides them in the basement of the local shopping mall. With his new best friends attempting to help navigate life's challenges, Dorg's world just got a whole lot less normal and a lot more fun!
© 2018 Cartoon Saloon / WildBrain / Nickelodeon. All rights reserved.